Posted by flairwhoooooo on May 16, 2013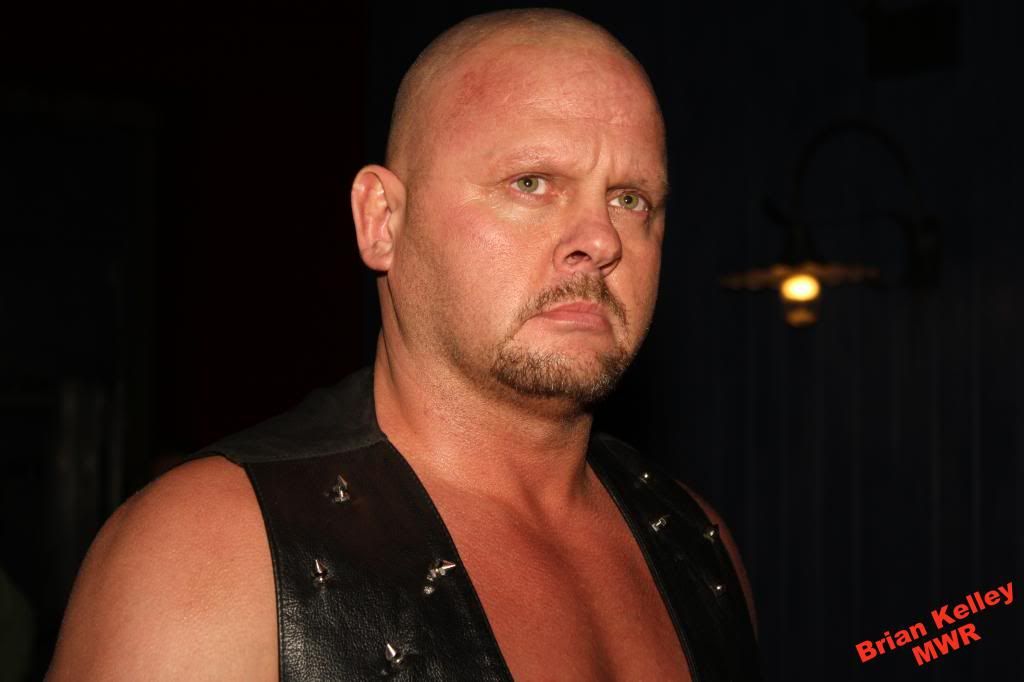 Not only are Cowboy Bob Orton and Ron Powers boiling, but Flash Flanagan is angry too.
Flanagan claims he should rightfully be the Classic Wrestling Champion following a controversial duel with titleholder Ricky Cruz at the Argosy Casino last Saturday. Flanagan actually pinned Cruz and was handed the Classic title belt. But then referee Mike Crase discovered that Flash had used a pair of brass knucks to kayo the champion. So Crase reversed the decision and disqualified Flanagan (who took a shot from Cruz when Ricky got the knucks).
Now Flanagan maintains he is being pushed out of the main event at the East Carondelet Community Center this Saturday, May 18, when Orton and Powers square off. Although Flash understands the bad feelings between Orton and Powers, he says he was signed to be in the main event this Saturday.
According to Flanagan, promoter Herb Simmons is playing games, manipulating the title, and protecting certain wrestlers. Flash has vowed to make his presence known this Saturday in East Carondelet.
In addition, Travis Cook is on a rampage and intends to make a major statement regarding Simmons, the Classic title and Travis' superstar Ironman Ken Kasa.
What a wild night this could be Saturday in East Carondelet as SICW celebrates the 54th anniversary of "Wrestling at the Chase." Plus, longtime favorite Hacksaw Butch Reed will be on hand for a special interview and to meet all the fans
This Saturday Night 
SICW East Carondelet Illinois 823 State St East Carondelet. Il 62240 –$9 Doors at 7 PM; Bell Time at 8 PM
Posted in Uncategorized | Tagged: Flash Flanagan | Leave a Comment »