By Kari Williams
Photos by Michael R Van Hoogstraat
MMWA-SICW kicked off the New Year with the dethroning of one champion and the crowning of another at South Broadway Athletic Club.
Moondog Rover and Bobby D took each other on in the opening contest. D tried to take the early advantage, but Rover was quick to dominate. However, neither man gained a clear advantage throughout the duration of the bout. Rover targeted D's knee, which worked to his advantage as D could not regain momentum; Rover soundly defeated D.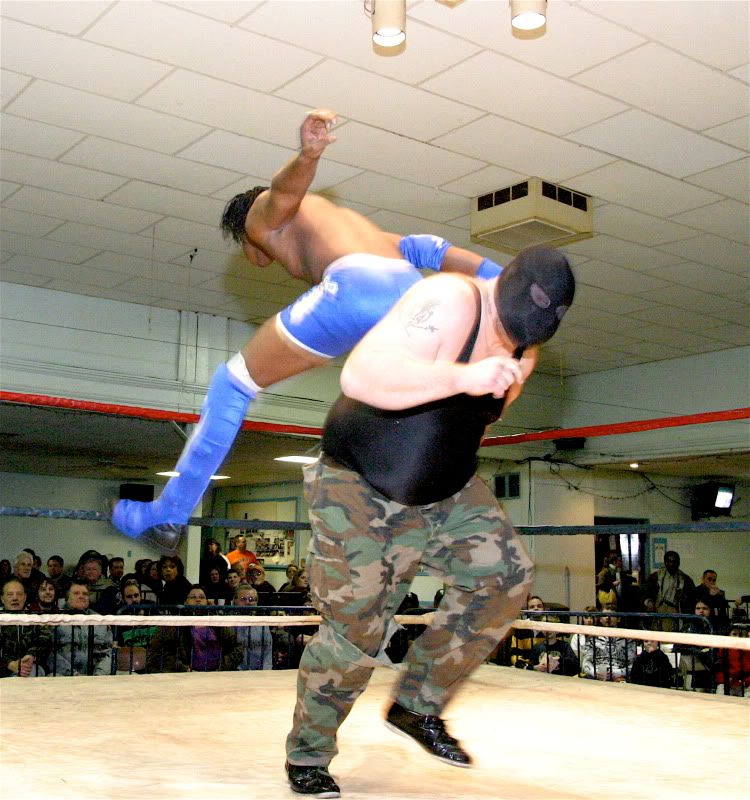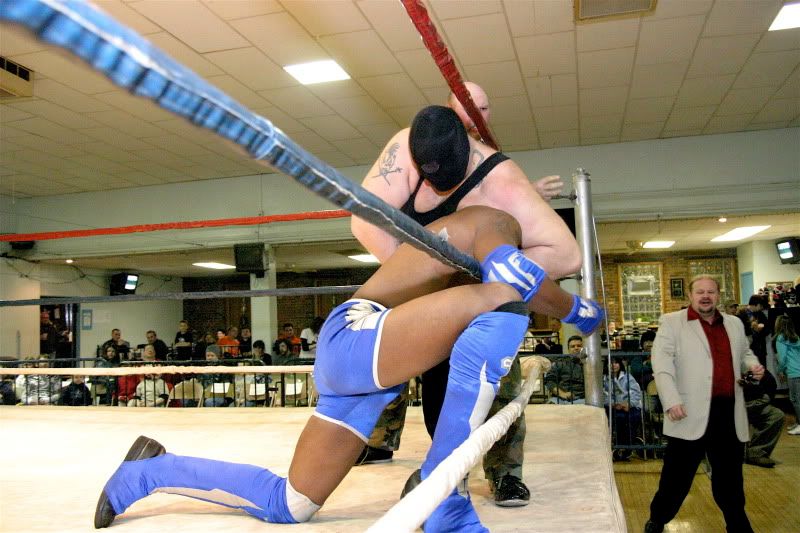 The Big Texan came to ringside with The Connection's Ring Leader Travis Cook to battle "Future" Donovan Ruddick. Because Texan holds the MMWA-SICW tag team titles with Waco, and the Battle Royal Championship, Commissioner Keith Smith forced Texan to relinquish the battle royal championship.
The battle of behemoths then got underway, with neither Ruddick nor Texan able to knock the other off his feet. Both bounced off the ropes and Ruddick leapfrogged over Texan, but on the way back, Texan caught the 6'9" Monster with a clothesline for the advantage. Despite Texan's early lead, he could do nothing to stop Ruddick's raw strength and brutality.
Just as it seemed that Ruddick was geared for the win, Texan's partner in crime, Waco, rushed to ringside, resulting in a disqualification victory for Ruddick.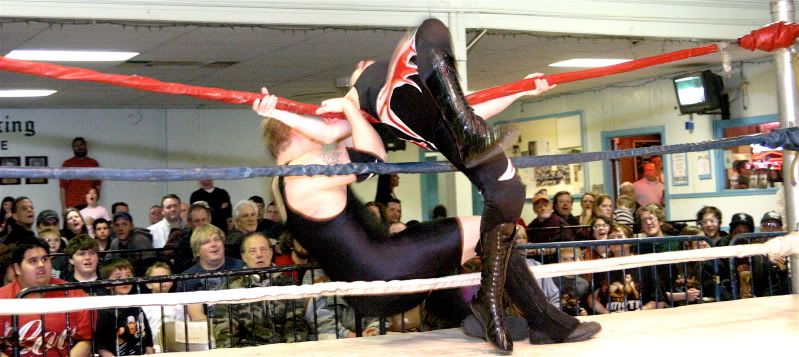 Because Texan surrendered his Battle Royal Championship, "Thee" Brandon Espinosa, Sean Vincent, Moondog Rover, Jaysin Static, Blade, A.J. Williams and Waco battled for the belt. Waco was the first eliminated, with Espinosa, Static and Rover following suit. Williams, Blade and Vincent were the final three men. Rover pulled Williams out of the ring, eliminating the MMWA-SICW Junior Heavyweight Champion.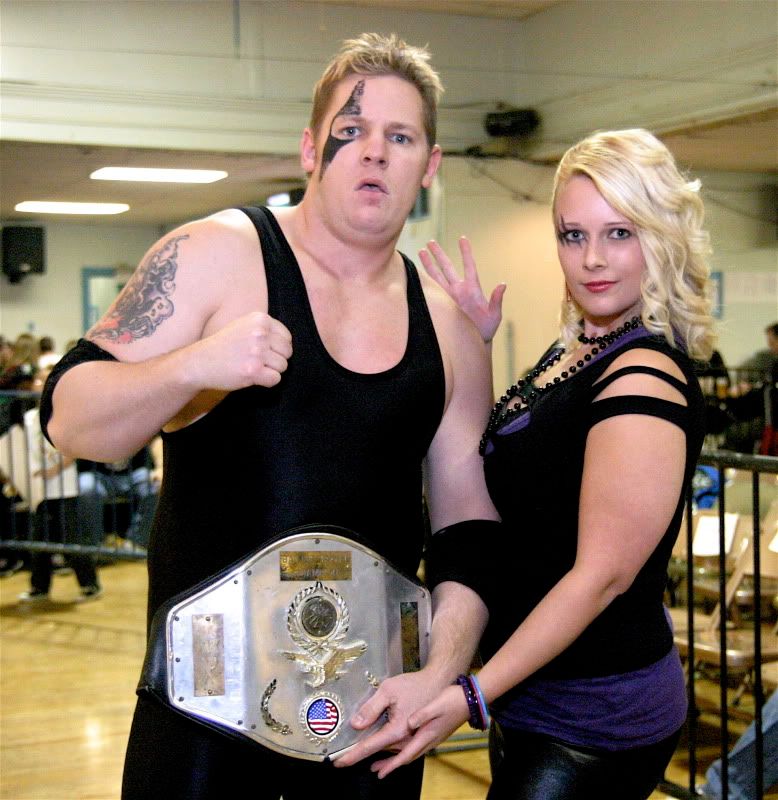 Shortly thereafter, Blade eliminated Vincent to become the new Battle Royal Champion.