Archive for February 22nd, 2012
Posted by flairwhoooooo on February 22, 2012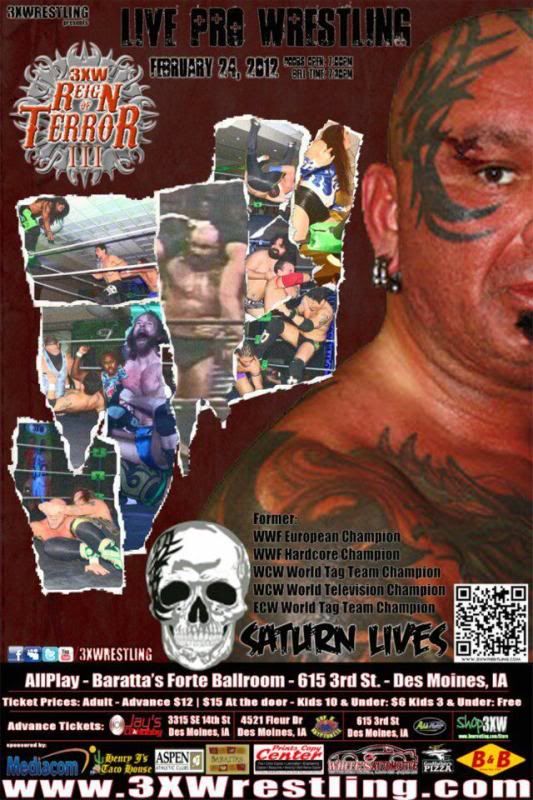 Posted in Uncategorized | Leave a Comment »
Posted by flairwhoooooo on February 22, 2012
By Brian Kelley
If I leave here tomorrow
Would you still remember me?
————–Lynyrd Skynyrd
In just a little over four years, Missouri Wrestling Revival has been your source for pro wrestling around the Midwest. Today we celebrate our 2,000 post where we have brought you the fans FREE info, NO POP UPS on the site as we feature the hottest young wrestlers of today and honoring the men and women of yesterday.
Thank you goes out to many people, so many in fact that there is no way that I could name them all here in this post. At the start we had our friends Josh Ray and Kari Williams providing great material for the start and though they have left the MWR family. Their hard work with the foundation is what got MWR started off right.
We appreciate each and every fan that have visited the site, much love goes out to the promoters for their hospitality, thank you to the wrestlers for the respect they have given us along with a wide variety of promos, some have been awful, some have been a lot of fun and their have been those that have been great.
Thank you goes out to all of the photographers who have been very generous in providing photos for the promotions and wrestlers in our area so that the fans can not only know the names of the stars but what they look like. I truly love photos and the photographers give the Midwest wrestlers the first class feel that they deserve.
We have also been blessed with some great artist and graphic artist whom have shared their talent to our site. Amazing art that has been featured on the site from some of the top talents in that genre  on the MWR Year in Awards as well as the MWR Trading Card series.
We have been blessed to have articles written by a former Amazon Best seller author Matt Murphy including a must read from Matt  for all aspiring wrestlers at the top link of the site, words of wisdom from the wrestling star "Golden Boy" Greg Anthony along with the honor of being able to represent the ST Louis Hall of Fame during the TNA fan attraction as we presented Bobby Hennan, Dory Funk Jr and Ric Flair with their Hall of Fame plaques.
MWR has allowed us to have many memories and friendships that will last a lifetime with those in the ring as well as many out of the squared circle. Wrestlers, referees, managers, ring announcers are just a few that have hopes of making it to the top of our sport. We hope that you feel as if MWR has been supportive of your dream.
The truth is for many of us, we will never make a living with the sport we love. Still, I have to feel as if every moment on the road, taking photos, editing them and writing up many of the post from MWR has been worth every minute of it.
On a personal note, my number one goal from owning this site, has been able to be a part of the sport that I love.
At the same time I wanted to be old school in the fact that I was a man of my word, someone who was respected and gave respect to others as well. To the best of my knowledge I have failed at times but for the most part have succeeded in my goal.
I have tried not to make promises that I cannot keep. If you feel as if I OWE you something that I promised you willingly, feel free to contact me at flairwhoooooo@yahoo.com so that we can discuss it. If you feel as if we have done you wrong, then dont hesitate to let us know. Life is too short to hold grudges and we are all wanting pro wrestling in the Midwest to be the best that it can be.
Some weeks I have more time to promote shows on the site and around the message boards more than others. Thank you for the friends of the site that has shared our post to your friends, fans and other wrestlers letting them know about MWR.
The truth is there was wrestling before MWR and there will be wrestling long after we are gone, yet I hope that you have enjoyed visiting the site and continue to do so while we are here.
So from myself and MWR Fan relation's Dubray Tallman we hope to see you at the matches in 2012.
Posted in Uncategorized | Leave a Comment »