Enjoy the next 48 hours of life Derek Cornell because Magnum Pro Wrestling this weekend, you're a dead man.
Posted by flairwhoooooo on March 28, 2012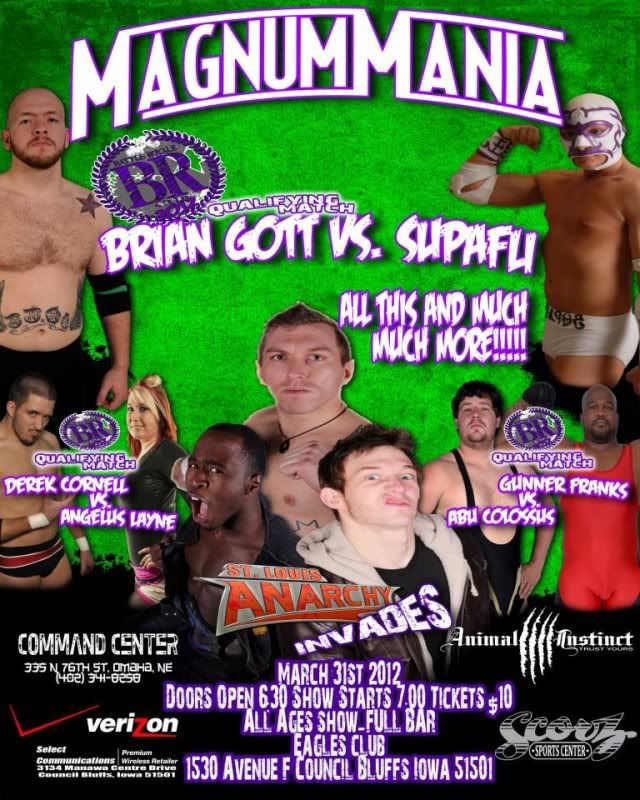 Angelus Layne has had some ups and downs in both her personal and professional life that revolve around Magnum Pro Wrestling. She's the first Queen of Magnum, and now she's the first female participant of the upcoming Battle Royale cup. She's looking to be the first female to win the tournament as well, but first she's looking to beat the holy hell out of Derek Cornell in her qualifying match for the Cup.