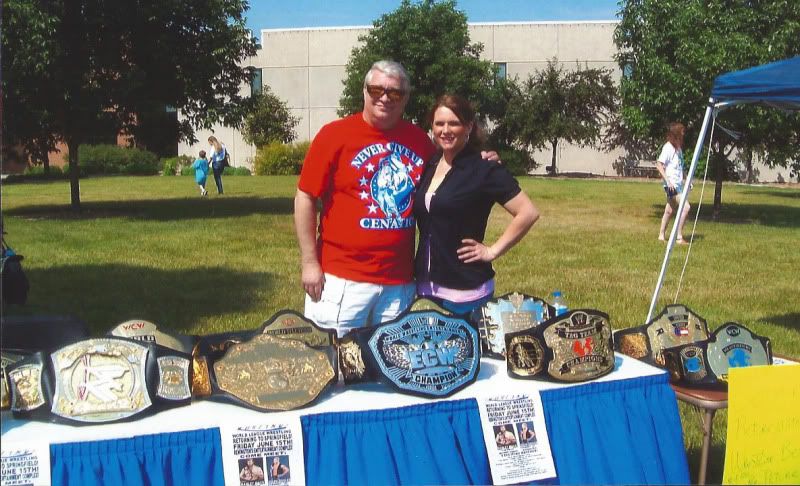 In the month of May in Springfield, Illinois during the 2012 Springfield Walk for Wishes fans were able to meet quite possibly the greatest WLW Ladies Champion of All-time Miss Natural and Gary Heatherly at a meet and greet as they prepare for a huge event on June 15th.
World League Wrestling returns to Springfield, Missouri in Remington's on West Republic Road to provide exciting wrestling action for the fans and support a great cause- The Springfield Mo Make a Wish program in memory of Ashley Rhine who past away before she got to receive her wish of meeting John Cena on a cruise ship.
Fans will be able to meet current WWE Superstar Dolph Ziggler during a night that will feature many of the top stars in the country including Miss Natural looking to reclaim her WLW title for the 6th time from the 2-time MWR Female wrestler of the Year Stacey O'Brien. The 2011 MWR Future Star recipient Brian Breaker will take on WLW Champion "The Prince of Pro Wrestling" Jason Jones.
Also on the card is none other than Kevin Von Erich's sons Marshall and Ross will meet the WLW Tag Team Champions Strong and Reckless (Jeff Strong and Jack Gamble) for the belts.
So please come out and support WLW as they team up with the Make a Wish program on June 15th