Check out episode 19 of 3XW TV! With a special appearance by Hall of Famer "The Million Dollar Man" Ted DiBiase
Posted by flairwhoooooo on July 12, 2012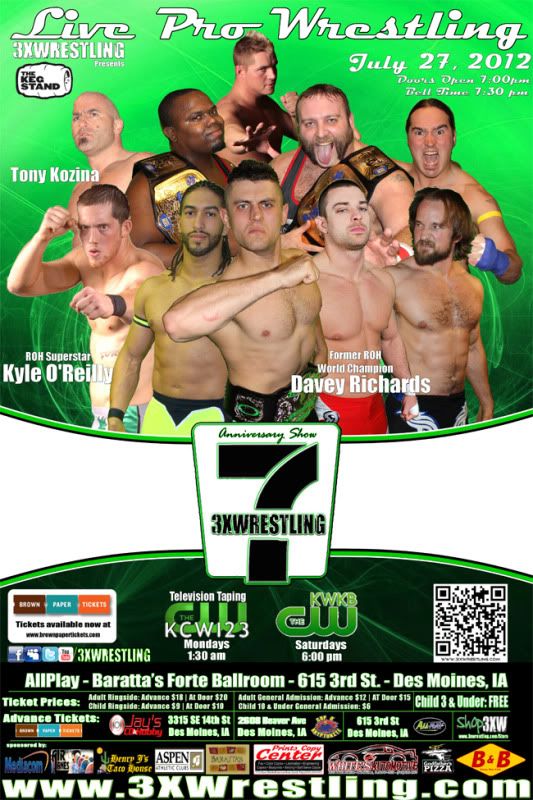 This episode of 3XWrestling TV features footage from a recent live event in Boone, Iowa and includes a very special appearance by Hall of Famer "The Million Dollar Man" Ted DiBiase!
"The Survivor" Barry Ryte battles Jaysin Strife and "All That" Matt Murphy with 3XW Commissioner Todd Countryman faces "The Rockstar" Jimmy Rockwell!
3XW TV can be seen weekly on CW affiliates in Iowa – 6 p.m. Saturday on KWKB Ch 20 in eastern Iowa and 1:30 a.m. Monday on KCWI ch 23/ch 9 (Mediacom) in central Iowa.