Archive for August 4th, 2012
Posted by flairwhoooooo on August 4, 2012
In this AAPW Online Exclusive Gaylord Stevens is asked to meet at an undisclosed location for a private business matter.
Posted in Uncategorized | Leave a Comment »
Posted by flairwhoooooo on August 4, 2012
Wrestling superstar and Olympic gold medalist Kurt Angle tries out for the 2012 Olympic team sixteen years after winning the gold.
Posted in Uncategorized | Tagged: Kurt Angle | Leave a Comment »
Posted by flairwhoooooo on August 4, 2012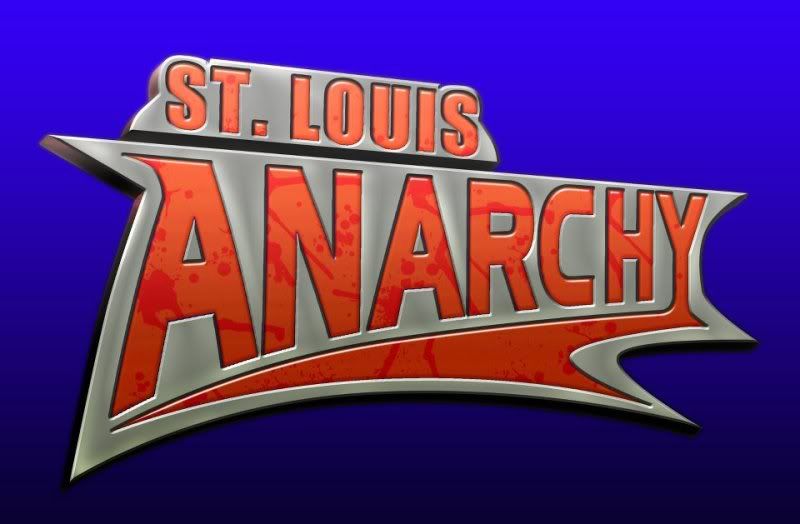 From the office of St Louis Anarchy
Thank you to all our fans that made Circus Maximus 2012 a huge success we will be returning to the Knights of Columbus in Alton, Illinois in December for Yuletide Terror 2012. We are in talks to make the KOC in Alton our permanent home starting at Yuletide Terror.
If you recall in October of last year we gave you War of Attrition a live action novel (DVD is at http://smartmarkvideo.com/st-louis-anarchy/st-louis-anarchy-dvd-october-9-2011-war-of-attrition-granite-city-il.htmlor on Demand at http://www.smvod.com). This year we will give you Saint Louis Anarchy the Gold Edition. Elvis Presley, Micheal Jackson, Led Zeppelin and many other world famous bands and singers have given you many CDs and Records and what happens to a CD or Record when its the very best? It goes gold and that is what Saint Louis Anarchy is doing.
Saint Louis Anarchy the Gold Edition
Saturday night September 29th
From The Rivers Edge Complex in Granite City IL (451 Niedringhaus)
Granite City, IL NOTE: That is the address for the YMCA it is right across the street from the Rivers Edge and is best address to use for GPS or Mapquest.
Doors Open at 6:30pm Net Exclusive Taping at 6:45pm
Tickets $10 advance $15 front row by calling 314-616-7981
This event only has 200 tickets available and its is bring your own alcohol
This show will feature a one night 12 man tournament with the winner getting a medal which gives them a right to a shot at any belt they want in the entire land of Anarchy. This means the winner can get a shot at the Saint Louis Anarchy title or any title that is defended in Anarchy Championship Wrestling in Texas. This tournament will be two rounds, the first round will be six singles matches with the winners going to he main event six person elimination scramble. This tournament is stacked and we wont make you wait to find out who is in it.
1.Davey Richards
2.ACH
3.Arik Cannon
4.Dingo
5.Gerald James
6.Kyle O' Reilly
7.Evan Gelistico
8.Rachel Summerlyn
9.Christian Rose
10.Bolt Brady
11.Shane Hollister
12.To Be Announced
Also signed for this huge event:
Saint Louis Anarchy championship match: Dan Walsh © vs. Darin Corbin
Anarchy Televised Championship Match: Davey Vega © vs. Jo Jo Bravo
Tag Team Action: MoJo Bravado vs. Darin Childs/Khris Wolfe vs. The Hooligans vs. Jordan Lacey and a mystery partner
NOTE: Part of the Gold Edition funds will go to the Granite City YMCA
Posted in Uncategorized | Leave a Comment »