Chris Jericho signing at Slackers
Posted by reimaginejournalism on August 10, 2012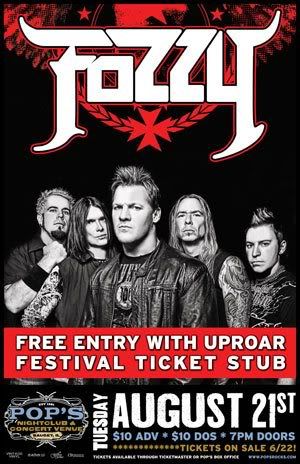 Free entry with Uproar Fest ticket stub
Tuesday, August 21st @ 7pm
with I Have a Bomb
with FunGoneWrong
$10 advance, $10 day of show, $2 minor surcharge
Tickets on sale 6/22 at 10am through TicketMaster or
service charge free at Pop's Box Office 24/7
Chris Jericho and his band Fozzy will be at Slackers in Fairview Heights at 5:30 pm Aug. 14. the signing is open to only 200 people. For more information call 618-394-7777.
One Response to "Chris Jericho signing at Slackers"
August 13, 2012 at 9:54 pm

signing is on august 21st the same as the concert, but you have to purchase the new album on the 14th to get a voucher for the 21st. check out http://www.slackers.com for more details.