RingSyders today at 5-7pm on PartyAnimalRadio.com. With special guest "Ironman" Ken Kasa and Harley Race's WLW's Jason Jones.
Posted by flairwhoooooo on August 19, 2012
You need to listen to RingSyders Sunday from 5-7pm on PartyAnimalRadio.com.  Ben Simon, Mikey G and Drew Abs host this royal edition.
Ken Kasa, a newly inducted Travis Cook Organization member, will be our special guest host.  The "Ironman" will discuss his reinvention and why it works now.  Kasa is also be in the house with them less than 24 hours after the controversial chain events that happened at SICW last night with his manager Travis Cook, as well as his opportunity to capture the CWC title from Ricky Cruz.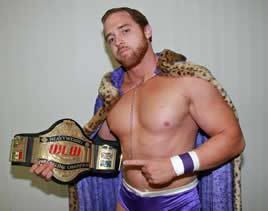 Also on the show will be Jason Jones, the WLW Heavyweight Champion. Jones will be on the phone to talk about training in Japan.  He has done it; is it still helpful?  "The Prince of Pro Wrestling" is also the head trainer of The Harley Race Wrestling Academy.  What will Jones do if you step out of line?
Listen in as he will be discussing the exciting event for  aspiring wrestlers in Eldon Missouri with Harley Race as they host  the second annual fantasy camp on Saturday September 8th, 2012 and later in the month on September 29th (Saturday),  for the first annual Ladies-only wrestling camp.
Plus, the biggest event of the summer, SummerSlam XXV, is this weekend.  Will Lesnar-Helmsley live up to the hype?  Good Heat/X-pac Heat, Boxing 120, Ben Asks Drew a Question, and much more!
Can't listen live 5-7 on Sundays?  We are now uploading recorded episodes onto the right sidebar at PartyAnimalRadio.com.