Today is Larry Matysik's 50th Anniversary in Pro Wrestling
Posted by flairwhoooooo on October 25, 2013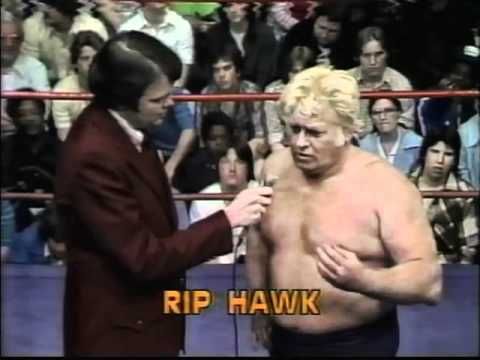 Today marks the 50th anniversary for the voice of Wrestling at the Chase, Larry Matysik of being "in" the wrestling business.
We caught up with Larry to get his thoughts on that historic day 50 years ago,
"I got my first paycheck from Sam Muchnick on Oct. 25, 1963, for calling in the results from a Kiel Auditorium card to the Globe Democrat, the Post-Dispatch, and a few radio stations including KMOX Radio. I was shocked when KMOX even put me on-air around 11:30 p.m. for about 45-seconds (or) one minute that night.
"After all, I was only 16 years old. Hard to believe Sam took a chance on me that young. Still boggles my mind and what the hell happened so fast since then?
"By the way, the main event was Cowboy Bob Ellis over Dick the Bruiser on disqualification.
"And I got paid $25!"
Today Larry is renowned as an author for such wrestling books from ECW Press including The 50 Greatest Professional Wrestlers of All Time, Brody, Drawing Heat the Hard Way, and Wrestling at the Chase. Fans can still hear Larry cover wrestling for SICW's Wrestling Explosion TV show.  He is SICW's matchmaker and you can see him each month at East Carondelet, Illinois.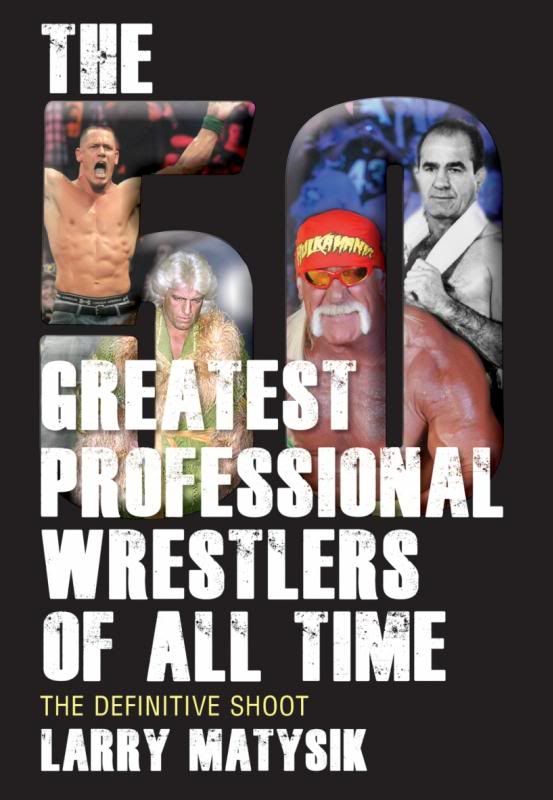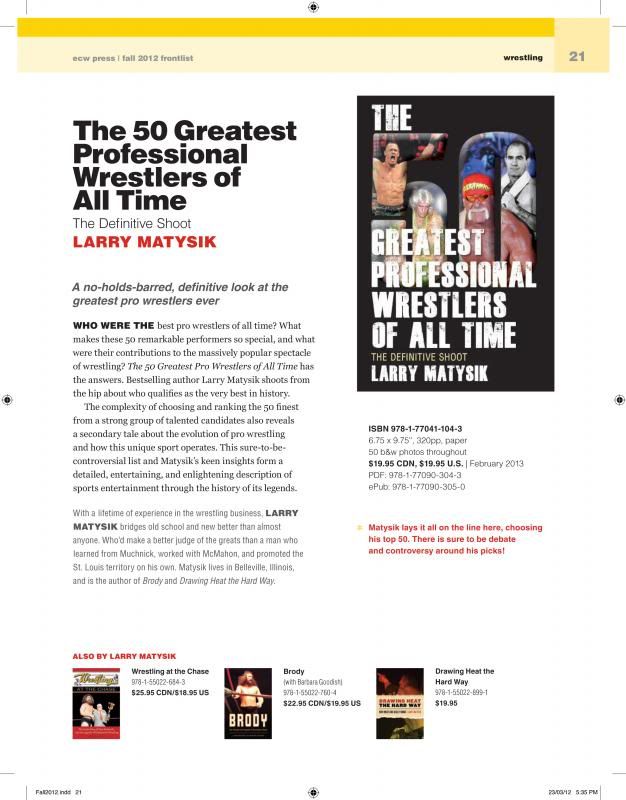 Congrats to my great friend Larry Matysik. Without him the business as we knew it would be forgotten. Last evening Larry and I was awarded the 2013 Kickass award from a group that pays tribute to those that have contributed in some positive in the St. Louis region. When I took the stage after being introduced and mentioned how many remembered Larry, the crowd erupted with cheers and clapping. He is still that household name that everyone remembers.- SICW Promoter Herb Simmons
5 Responses to "Today is Larry Matysik's 50th Anniversary in Pro Wrestling"