Store
Support Missouri Wrestling Revival with PayPal
Please take the time to support Missouri Wrestling Revival by taking the time to donate to a website that gives to pro wrestling.
Your support is much appreciated.
To donate using paypal Click here and hit the donate button.
To purchase the new 2011 MWR Yearbook on the E-store click here and save money with a 10% discount use the code P4NZJZDD
Fans though can purchase a set of the first 50 MWR Trading cards with a binder for the low price of $60.00 that includes the first 50 cards and a binder to hold them. That is a $20.00 savings and a great one of a kind gift for any wrestling fan and includes S&H.
If you would like to have one certain card you can send $1.50 through paypal at flairmwr@yahoo.com or via check or money order to Brian Kelley 305 West 3rd Street Salisbury Missouri 65281 .
For a complete list of the MWR Trading card series click here.
Since 2008, the Missouri Wrestling Revival website has supported Midwest professional wrestling by featuring exclusive stories, articles, upcoming shows, interviews, and yearly awards. Its photographers and writers have become fixtures at ringside, covering live events throughout the Midwest and reporting to the ever-growing MWR audience across the world.
MWR expanded its horizons when it introduced MWR Trading Cards; the set now contains more than 70 cards. Today, MWR is proud to announce its newest project, a paperback book titled MWR Yearbook 2011: The Definitive Year in Review.
Standing 8½"x11″, weighing in at 266 pages, and packed with more than 400 photos, MWR Yearbook 2011: The Definitive Year in Review highlights the top news and feature stories from an unforgettable year in Midwest professional wrestling that featured the legends of yesterday, the superstars of today, and the future stars of tomorrow.
MWR Yearbook 2011: The Definitive Year in Review will be officially released on June 1st and will be available on Amazon.com or at live events. Don't want to wait for the official release date to receive your copy? You can order now through the CreateSpace eStore and receive an early-bird discount of 10% off the cover price! Just click here, add the book to your cart, and enter the promo code: P4NZJZDD.
The cover price for MWR Yearbook 2011: The Definitive Year in Review has been set at just $14.95 (plus shipping & handling for online orders).
For more information on MWR and great deals please LIKE us on our Facebook page by clicking here.
Now for an exclusive look inside this must have book.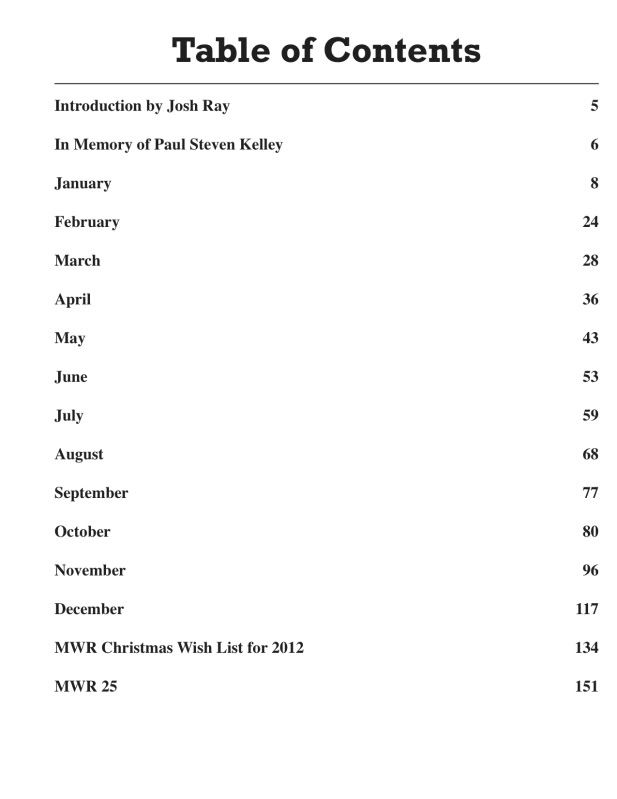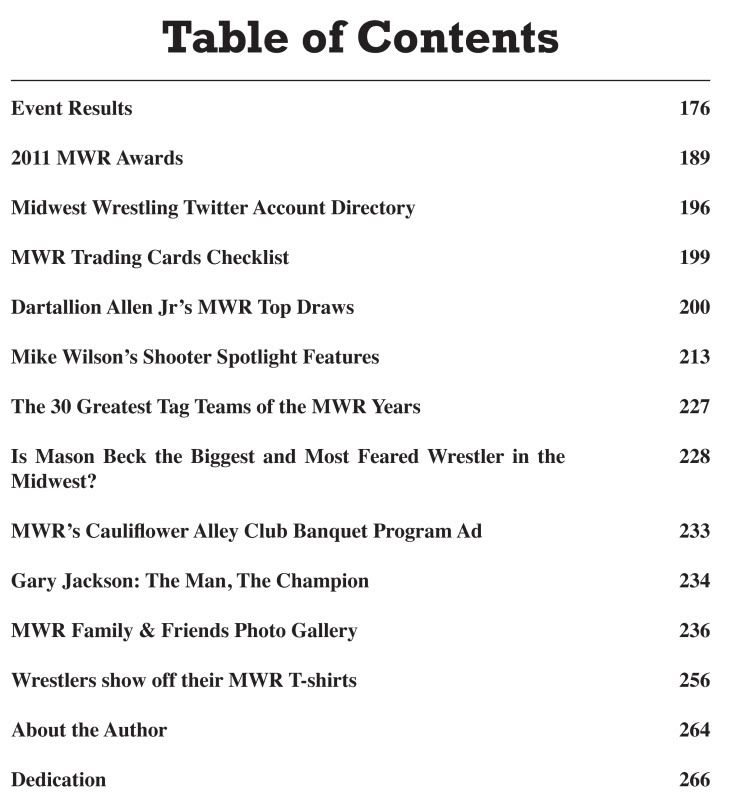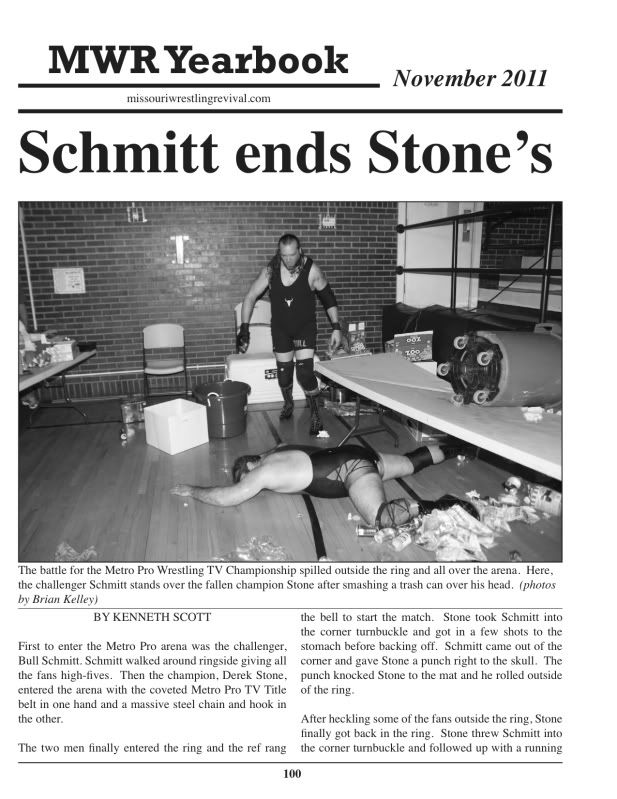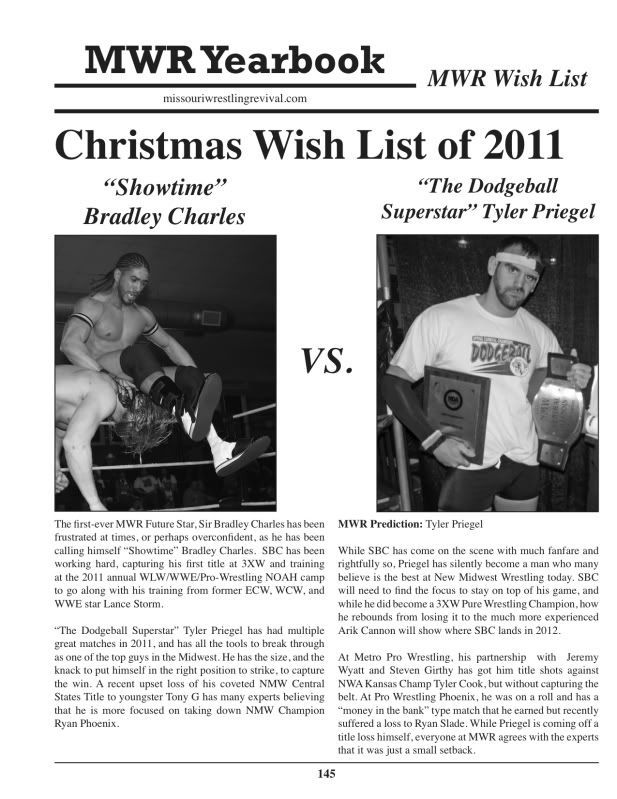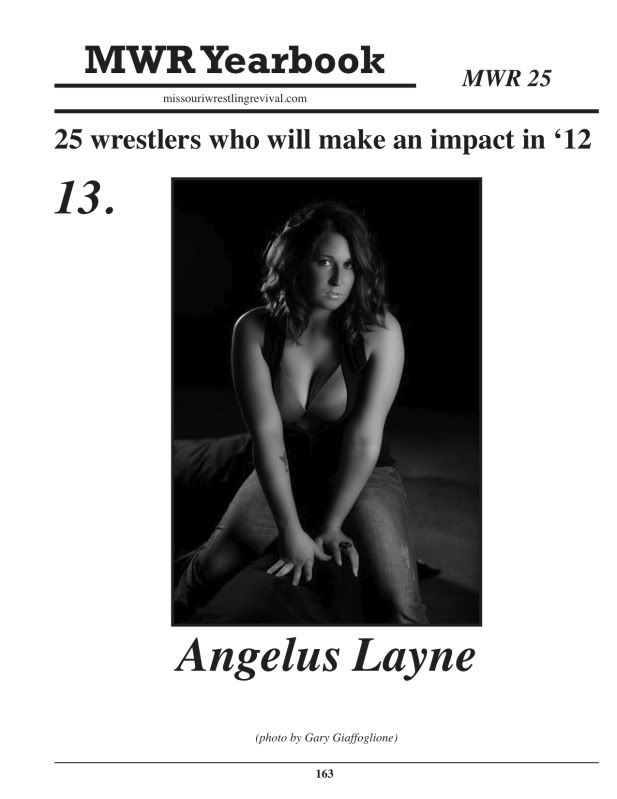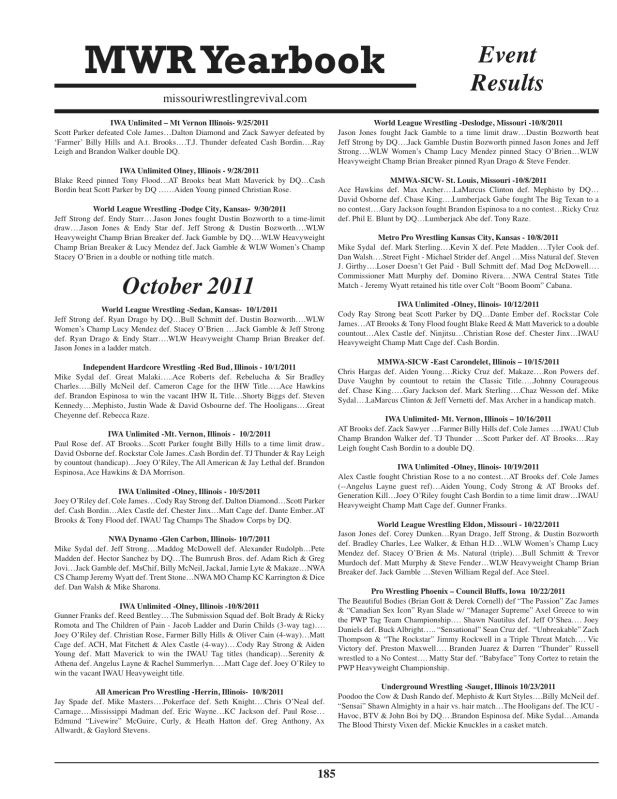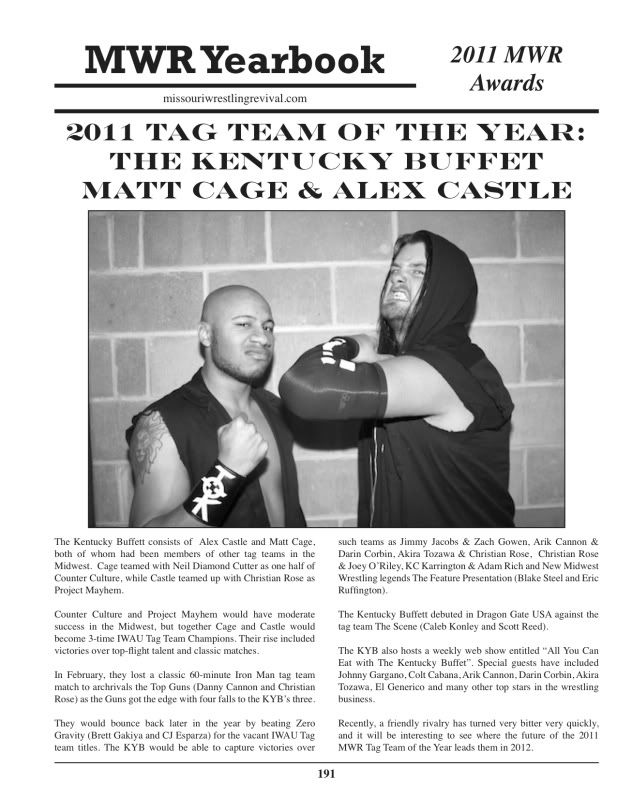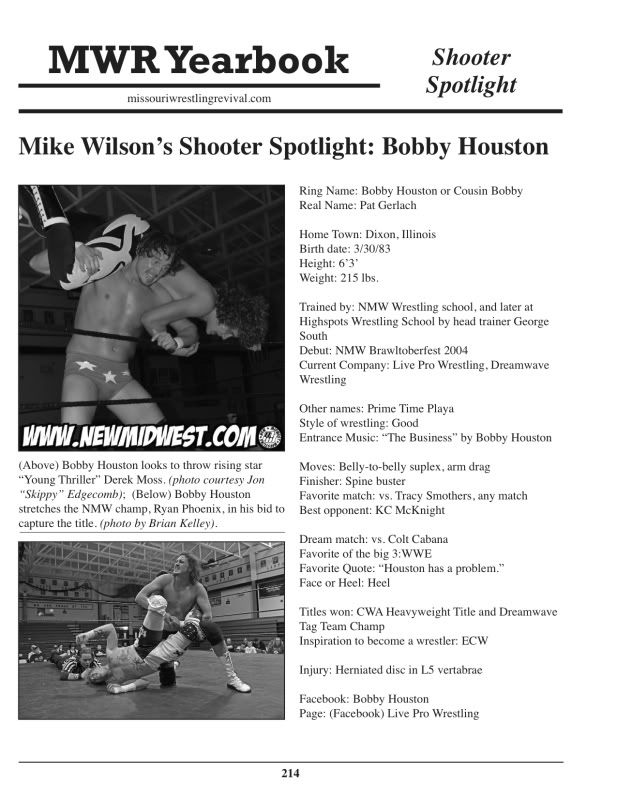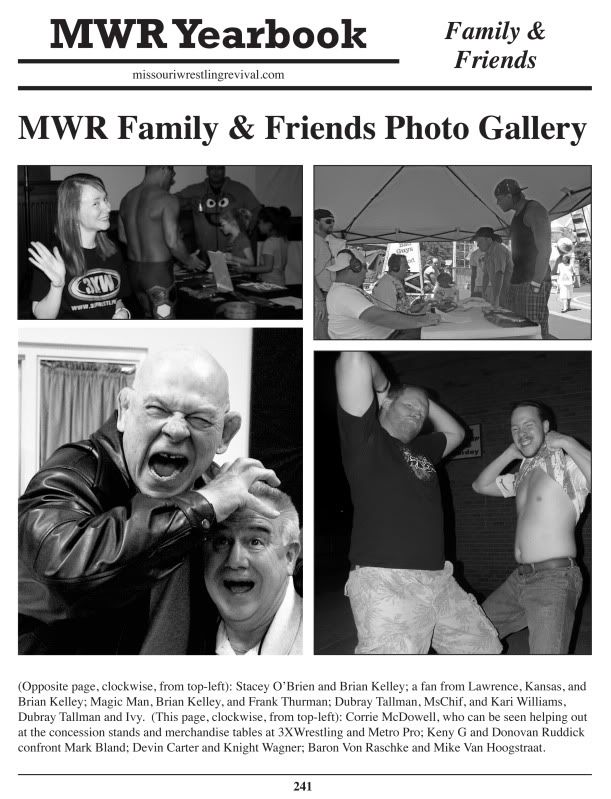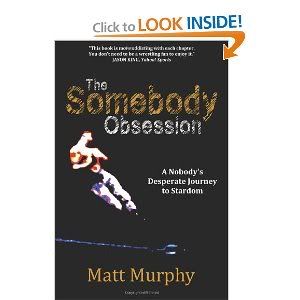 The Somebody Obsession: A Nobody's Desperate Journey to Stardom [Paperback]
To Purchase this great book click here.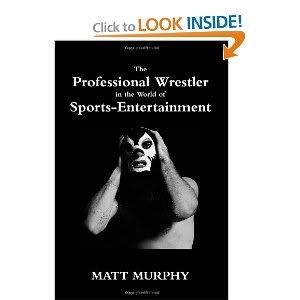 The Professional Wrestler In The World Of Sports-Entertainment [Paperback]